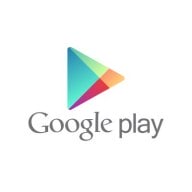 Google recently announced the launch of its new subscription-based streaming service "All Access".  Google Music All Access is a music subscription service ($9.99/month) that provides unlimited, ad-free access to millions of songs on the web and on Android devices.  It is seamlessly integrated with the other music features on Google Play, including a song and album store, and free cloud storage of 20,000 songs from the customer's own collection.
But there's more – Google has a special offer for early subscribers: Everybody who subscribes to Google Music All Access before June 30th will get a special price of $7.99/month for the duration of the subscription instead of $9.99/month. Users will also be able to test out the service with a 30 day free trial (credit card required) before committing.
Google Music All Access is currently only available in the US, but is expected to roll out soon in other countries.
For all recordJet passengers: If you have picked the Google Play store package, your releases will automatically be available on All Access.