copyright by Charles Deluvio
Interviews
,
Tips
| by
Julia Szymik
| 25. June 2020
The Future of the Music Business according to Julia Wartmann
Julia Wartmann on the future of music, getting ideas from abroad and the fact that fear is a bad financial advisor.
Sources of funding for musicians can look very different. Julia Wartmann is a professional in this field and in this interview she tells us about the different aspects of musician funding in Germany. Julia is a qualified music scholar and media manager and since 2015 has been head of the non-profit European newcomers network "Local Heroes". She is also an ace among applicants for funding applications in the field of culture/music. She basically has them for breakfast. We talked to Julia about the various funding opportunities for musicians and the future of the music industry. Since there is a wide variety of important options, we have split them all into three parts: in the first part, the focus was on monetary (material) support for artists in Germany and part two dealt with opportunities for non-monetary / creative support in the music industry. This last part gives an outlook towards the future of the music industry regarding these issues.
Time for part three! (You can find part one here and part two here)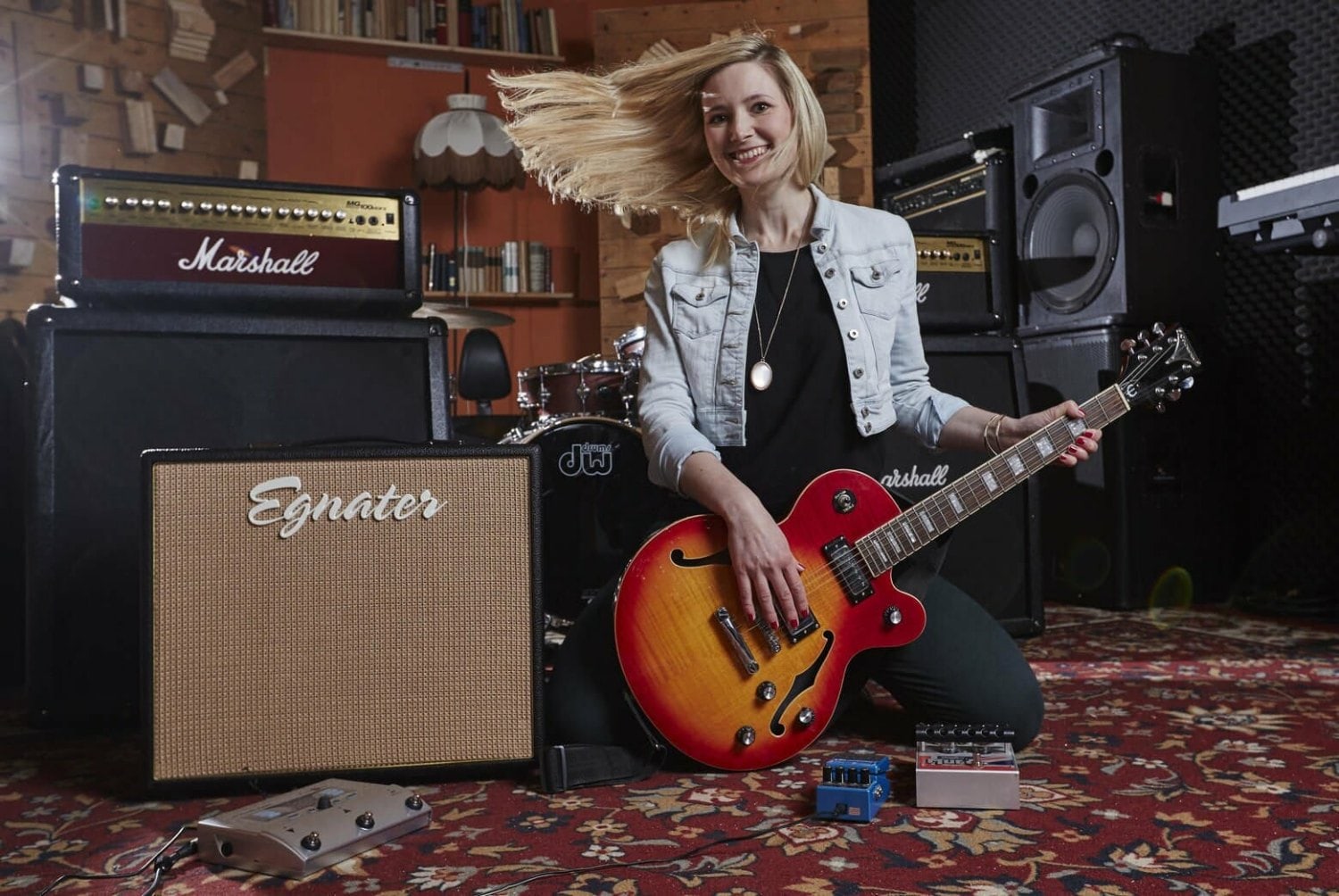 Julia, you like looking into the future. How is it that you are always developing new projects for musicians?
I think I just have an incredibly intense and highly intrinsic motivation to bring to life the types of project which can revolutionise the lives of some musicians. Of course this doesn't happen every day, but sometimes there are aspects where there is a need and then I try to find the solution.
This happens most often through discussion. Like in bars at night or after gigs with drunken musicians. An idea always comes about through talking and listening. And I'm lucky that I constantly talk to musicians who tell me their stories, their problems, where they've got stuck; and then it clicks and I rephrase their story using questions that donors are ultimately going to have about the projects so that they say "yes" and fund the project. This is exciting and at the same time crazy because this way of creating projects is very close to song writing. Musicians are fascinated by an idea and then formulate the song. For me it is similar.
I am captivated by a project, and then formulate the project from it. A project that's very important for me is that musicians, after they have reached a certain degree of relevance, continue to work with us to help the musicians that come after them. As an expert, juror, mentor, etc. I want them to become pioneers and pass on the knowledge they have acquired. But there are of course also current projects whose realisation I am working on under great pressure – or ones which I would like to bring back to life.
What projects are currently waiting in the wings?
First of all I would like to introduce to you the "Office for Unsolvable Tasks". Unfortunately, that has nothing to do with Harry Potter, although we have already performed a little magic! In 2017, we – an architect, an urban researcher, a theatre director and me, a musicologist, came to the conclusion that we need and want to revolutionise the offices in Germany. For a year we worked hard on topics that are so inaccessible that they are actually quite daunting.
We thought about what an office where we and above all the musicians would feel comfortable would look like. For example, what would a tax declaration that artists would enjoy filling out and submitting look like? In a fun atmosphere. And what about recruitment? With music and strobe lighting in the office. The prototype was actually implemented in Heidelberg. We called the visits to the citizens office "The long night of bureaucracy'. We invited a DJ and set up a bar. People could dance all night and with a drink in hand request a new ID, for example.
Everything that musicians find inconvenient and annoying in everyday life could thus be avoided. What working, creative person manages to go to an office between 09:00 and 15:00? Musicians work at night. The project went so well that the office in Heidelberg is now occasionally open at night.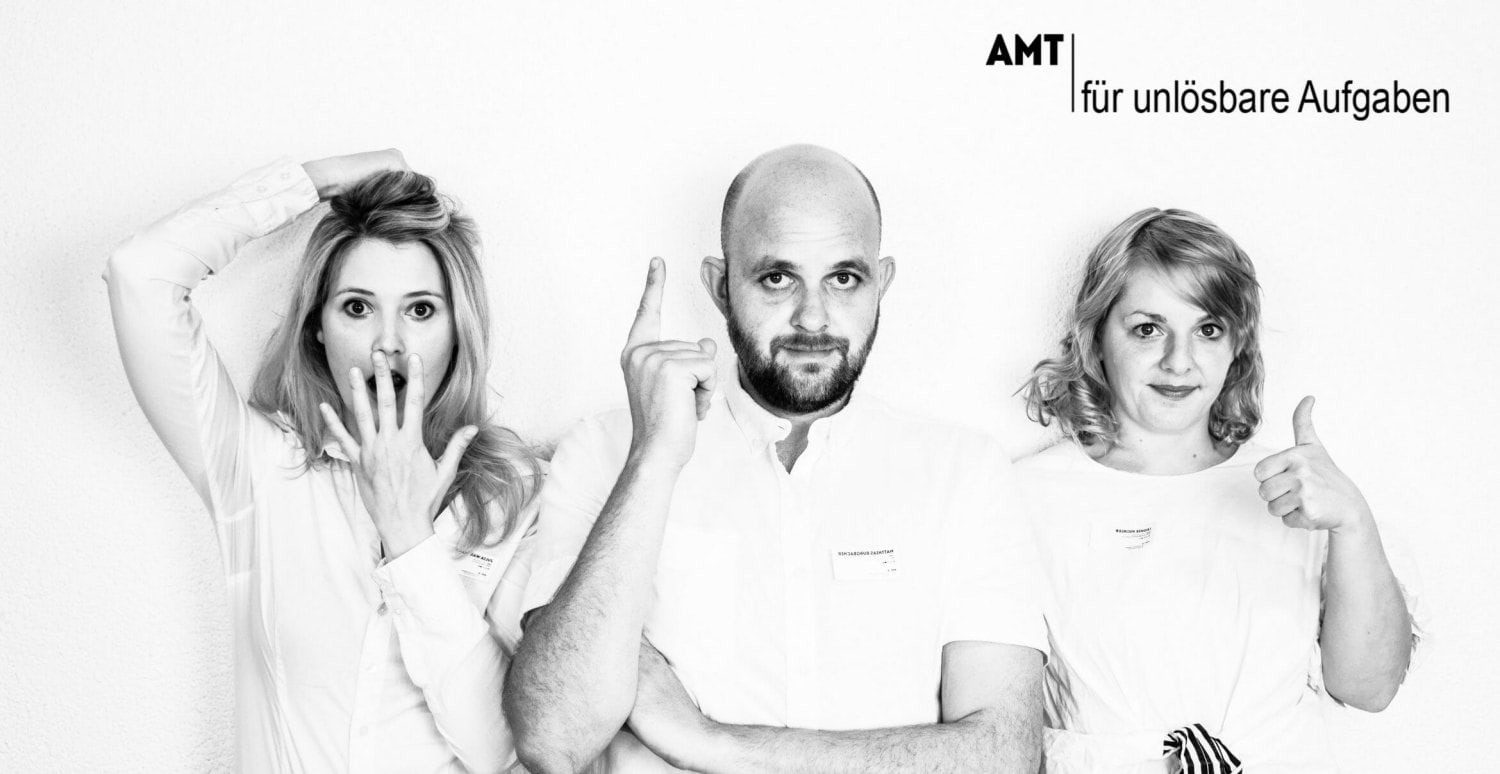 We also came up with the 10% utopia. We asked ourselves: what if you could put 10% of your tax burden into projects that are a really important to you? Would there then perhaps be a greater degree of accessibility allowing you to achieve everything on a personal level? By the way, the feedback has been amazingly positive and the trend continues.
Do you have an emergency project?
At the "Local Heroes" project we have been talking in great detail about the subject of song writing for a few years. This is still a huge problem among German musicians. There is just not enough professionalism. And, aside from the majors and the few songwriters there are in Germany, there are no chances to learn the art. To jump into it from the outside is incredibly difficult. You can only do so through contacts or if you are a student at the Mannheim Pop Academy.
However, it has already become an element of a certain kind of cost-effectiveness. For me and us it is about freedom, in spite of the craft of song writing. No barriers in your head. It cannot be the case that the German music market is one of the most important markets, besides the UK, USA and Asia, and yet the music plays virtually no role internationally! You can count the number of German artists abroad on two hands. In relation to, for example, the UK, there are so few that it is almost embarrassing.
For a long time, the feedback from many musicians has been that songwriters lack the knowledge for a song and the modern touch. And so Rixa Meyer zur Capellen and I have been trying to bring "Songwriting Days" to life since 2018. Two years later and our proposals have failed; the problem is seen, but no-one is taking any responsibility for it. We haven't achieved nothing; the GVL Foundation has already pledged their support, but we are still missing money to cover all costs. We want to open up and expand the elite songwriter circle and two out of three majors have already promised their help. This means that there is an awareness of it, a relevance, but still no one really feels responsible for it. That really is amazing when you consider what is much better supported than popular music: film, sports, everything. It's out of fashion.
If schools have instruments, the students learn, for example the C-major scale on the piano with one finger. From the beginning, there must be more encouragement. So, one possibility is the "Songwriting Days". Anywhere in the country. With barbecues. And free thinking. It should be self-perpetuating and a better training ground for song writing talent. As well-known as the Reeperbahn Festival, but of course with a clear focus. Because there must be a reason why German music is not well received abroad. Has the methodology not yet matured or something similar? So therefore we must try, try, and try again. Think unconventionally. Don't recycle the 'hit template' again and again.
The great weakness of musicians is contracts and finances. How would you support musicians in this regard?
Quite simply, too many artists sign contracts too quickly. Mostly because they think that this is their only chance. Motivated out of fear and false hope, it often all goes pear-shaped. Especially in the case of long-term contracts. I can tell countless stories, both of when the artist signs for a major label or an independent.
Musicians are not usually business-savvy, but you don't need to be. They are artists, which is why society should solve their problem. I would so much like to set up something like an income tax help association for the creative industry and have fought for the realisation of this project for quite a long time. I was inspired by a prototype project from Belgium – it was formerly known as Poppunt and is now called VI.BE. The public institution gives the artists the great opportunity to have their contracts checked free of charge. The contact people are professionals from the fields of label, management and booking. Many musicians in Germany cannot afford this legal assistance. As a result, decisions are made which look great at first, but may be harmful to their career in the long term.
Clubs are dying in Germany at the moment. Do you have any ideas, where musicians can still perform?
In fact, we have also thought about this topic in great detail at the club. The result was financial support from the Federal Ministry for Food and Agriculture. For a year and a half, we have owned an AirDome, an inflatable, mobile event hall. In principle, it's like a bouncy castle turned over. It holds around 75 people seated and 100 people standing. It isn't a solution, but it is a start. The advantage of it is that as a city or an organiser, you have hardly any hassle from the authorities and all you need is a large field and a power source. This is a real alternative to the death of clubs. You build the room, music is performed, or people dance or a workshop is listened to and the next day you simply let the air out and drive to the next destination. Or it can be a disco. I never cease to be amazed.
We would like to thank Julia Wartmann for the interview.