The lift off was pretty silent this time, but when the German music industry magazine MusikWoche broke the news, it became official: All the services of recordJet are now available in Spanish.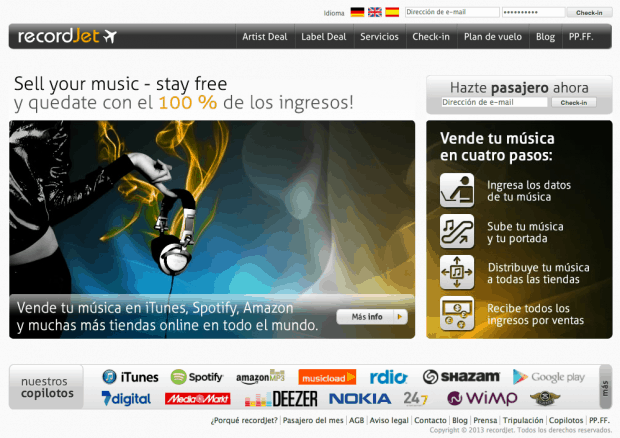 Of course our well-known price model applies to our new passengers from Spain and South America as well: The artists receive 100% of their sales revenue and keep all of their rights and their freedom.
In the course of this internationalization we are happy to welcome a new crew member on board: Our Label Pilot Anton who is half-chilean and will take special care of all the labels and artists from the Spanish speaking countries. Welcome on board, Anton!
Sell your music, stay free (and take no shit!).
Yours truly, the recordJet Crew