Interview with recordJet Passenger of the Month JOEDY
https://blog-recordjet-com.exactdn.com/wp-content/uploads/2021/05/IMG_5345.jpg?strip=all&lossy=1&quality=86&ssl=1
3840
5760
Julia Szymik
https://blog.recordjet.com/wp-content/uploads/2023/08/RJ-Complete_RGB_white.svg
Julia Szymik
2021-05-31 07:49:27
2021-05-31 07:49:27
"I think it's really important to give everyone a chance to be heard – no matter what gender." An interview with JOEDY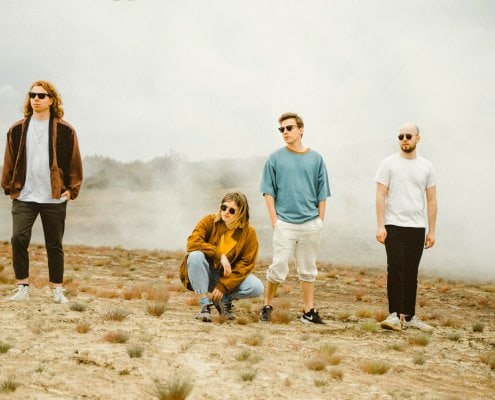 Interview with Sultans Court, recordJet Passenger of the Month in August 2020
https://blog-recordjet-com.exactdn.com/wp-content/uploads/2020/09/Sultsns-Court-scaled.jpg?strip=all&lossy=1&quality=86&ssl=1
1616
2560
Julia Szymik
https://blog.recordjet.com/wp-content/uploads/2023/08/RJ-Complete_RGB_white.svg
Julia Szymik
2020-09-29 11:18:53
2022-09-01 16:26:19
Sultans Court: "We wanted something of that place to be on the record"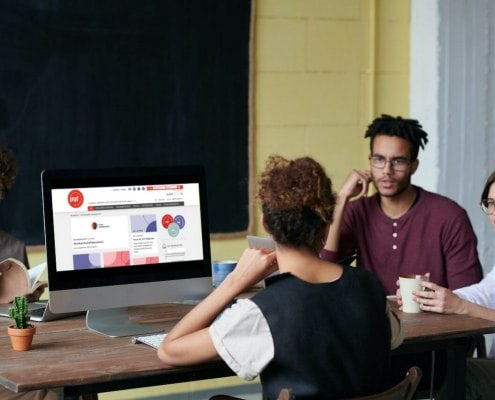 recordJet in an interview with Jörg Heidemann from the Association of Independent Music Entrepreneurs
https://blog-recordjet-com.exactdn.com/wp-content/uploads/2020/09/smartmockups_l7hadnwd.jpg?strip=all&lossy=1&quality=86&ssl=1
853
1280
Julia Szymik
https://blog.recordjet.com/wp-content/uploads/2023/08/RJ-Complete_RGB_white.svg
Julia Szymik
2020-09-09 11:37:12
2022-09-01 16:02:12
The musician's lawyer – what the VUT does for you as an artist!
Lorens
Interview with Lorens, recordJet Passenger of the Month in June 2020
https://blog-recordjet-com.exactdn.com/wp-content/uploads/2020/06/Lorens-Interview-Anzeigebild.jpg?strip=all&lossy=1&quality=86&ssl=1
947
1500
Julia Szymik
https://blog.recordjet.com/wp-content/uploads/2023/08/RJ-Complete_RGB_white.svg
Julia Szymik
2020-06-30 20:47:24
2022-09-09 20:40:25
Lorens: "Life is too short, for anybody to not like Taylor Swift! "
Julia Wartmann on the future of music, getting ideas from abroad and the fact that fear is a bad financial advisor.
https://blog-recordjet-com.exactdn.com/wp-content/uploads/2020/06/Wartmann3Anzeigebild.png?strip=all&lossy=1&quality=86&ssl=1
947
1500
Julia Szymik
https://blog.recordjet.com/wp-content/uploads/2023/08/RJ-Complete_RGB_white.svg
Julia Szymik
2020-06-25 15:28:05
2022-09-13 11:00:41
The Future of the Music Business according to Julia Wartmann
Interview with KAYEF, recordJet Passenger of the Month in May 2020
https://blog-recordjet-com.exactdn.com/wp-content/uploads/2020/05/Kayef-Interview.png?strip=all&lossy=1&quality=86&ssl=1
947
1500
Julia Szymik
https://blog.recordjet.com/wp-content/uploads/2023/08/RJ-Complete_RGB_white.svg
Julia Szymik
2020-06-10 14:06:25
2022-09-13 12:25:19
"I think I have slowly but surely arrived at my sound." KAYEF in an exclusive interview
Interview with Mavi Phoenix, recordJet Passenger of the Month in April 2020
https://blog-recordjet-com.exactdn.com/wp-content/uploads/2020/04/Mavi-Phoenix-Interview-Anzeigebild.png?strip=all&lossy=1&quality=86&ssl=1
1894
3000
Julia Szymik
https://blog.recordjet.com/wp-content/uploads/2023/08/RJ-Complete_RGB_white.svg
Julia Szymik
2020-04-21 10:11:29
2020-12-17 16:10:54
Mavi Phoenix: "Since coming out, I have noticed that my connection to the fans is much stronger"
Interview with grim104, recordJet Passenger of the Month in November 2019
https://blog-recordjet-com.exactdn.com/wp-content/uploads/2019/11/Grim104-Graf-Grim.jpg?strip=all&lossy=1&quality=86&ssl=1
458
750
Kyra Freise
https://blog.recordjet.com/wp-content/uploads/2023/08/RJ-Complete_RGB_white.svg
Kyra Freise
2019-11-17 11:03:44
2022-10-06 11:00:02
grim104: "I would have liked to become a forester, but without shooting animals."
Interview with Felix Kramer, recordJet Passenger of the Month in October 2018
https://blog-recordjet-com.exactdn.com/wp-content/uploads/2018/10/Felix-Kramer-scaled.jpg?strip=all&lossy=1&quality=86&ssl=1
1067
2560
Carolin Wohlschlögel
https://blog.recordjet.com/wp-content/uploads/2023/08/RJ-Complete_RGB_white.svg
Carolin Wohlschlögel
2018-10-24 12:23:58
2022-10-16 15:41:32
I am making music in the dialect from Vienna about unpleasant things
Simon Hegenberg
Interview with Fye & Fennek, recordJet Passenger of the Month in September 2018
https://blog-recordjet-com.exactdn.com/wp-content/uploads/2019/01/FYE_FENNEK_PRESSPICHEADER.jpg?strip=all&lossy=1&quality=86&ssl=1
496
830
Carolin Wohlschlögel
https://blog.recordjet.com/wp-content/uploads/2023/08/RJ-Complete_RGB_white.svg
Carolin Wohlschlögel
2018-09-26 11:46:33
2020-12-16 23:36:47
FYE & FENNEK: "the record as a whole piece should work and find the spotlight."
Interview with DJT.O, recordJet Passenger of the Month in August 2017
https://blog-recordjet-com.exactdn.com/wp-content/uploads/2017/08/smartmockups_l9o5q4c3.jpg?strip=all&lossy=1&quality=86&ssl=1
896
1280
Carolin Wohlschlögel
https://blog.recordjet.com/wp-content/uploads/2023/08/RJ-Complete_RGB_white.svg
Carolin Wohlschlögel
2017-08-21 12:30:10
2022-10-25 14:07:57
Searching for Sounds between Nature and Stage
Parisse
Interview with Parisse, recordJet Passenger of the Month in March 2017
https://blog-recordjet-com.exactdn.com/wp-content/uploads/2017/03/Parisse.jpg?strip=all&lossy=1&quality=86&ssl=1
1000
1000
Carolin Wohlschlögel
https://blog.recordjet.com/wp-content/uploads/2023/08/RJ-Complete_RGB_white.svg
Carolin Wohlschlögel
2017-04-25 11:55:48
2022-10-27 11:36:21
Parisse: "My love for music is definitely my dad's fault."