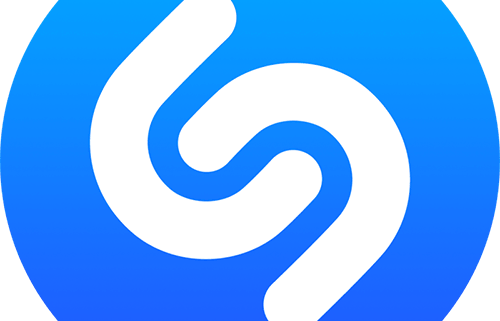 Did you ever sit in front of the TV, in the changing room at H&M or at the dentist's and all of a sudden hear a song that totally blew your mind? For the past few years we have been grabbing our phones in order to Shazam the next big hit, and bam: We immediately know the artist name, the song title, and get download and streaming links served at our finger tips.
Shazam is an indirect source of earning for musicians: The platform itself only serves to recognize music from an external source. If you want to buy or stream the song after shazaming it, you can click the partner links leading to iTunes, Spotify or other platforms. Shazam has around 120 Million active users and generates around 400,000 music downloads daily on the connected platforms.
So, a match on Shazam can generate earnings, but not on Shazam itself. However, it is still very important for artists to be able to be found on Shazam.
As soon as recordJet or another music distributor has delivered your music to Shazam and Shazam has integrated the music into their database, Shazam automatically creates a profile for the artist. However, your profile cannot be edited unless you verify it.
A verified profile comes with a little blue check mark right next to the artist name.


Why you should verify your Shazam artist profile
With a verified Shazam artist profile you can
– edit your artist profile and share information (e.g. release info, tour info, video clips or personal messages to your fans)
– share your own shazams (music you shazamed yourself)
Verifying your Shazam account comes with another benefit: You can use Shazam connect and get access to your user insights. Relevant metrics can be:
– your follower growth
– which countries your listeners come from
– gender and age
– regions where you are buzzing
– and the performance of the news you shared


In addition, Shazam will highlight trending artists in their weekly influencer newsletter. Apart from that, Shazam editors curate the hottest Shazam tracks on Apple Music.
How to verify your Shazam profile


Go to the Shazam verification form and have the following information ready:
– contact details and your email address
– information about your artist pages on Twitter, Facebook or Soundcloud
– an artist profile picture to upload
Next, click yourself through the form and enter the required information. In case of questions or problems don't hesitate to contact Shazam Artist Support.
Important: The following requirements should be fulfilled before you apply for verification:
– Your Shazam artist profile has at least 1000 followers (if not, verification simply might not work)
– The social media profiles you use for verification have the same name as your Shazam profile
https://blog.recordjet.com/wp-content/uploads/2017/06/shazam.png
500
500
Max
https://blog.recordjet.com/wp-content/uploads/2019/06/Record_Pride_Logo4-150x85.png
Max
2017-06-22 12:20:33
2019-06-09 18:08:50
Captain's advice: Verify your Shazam artist profile