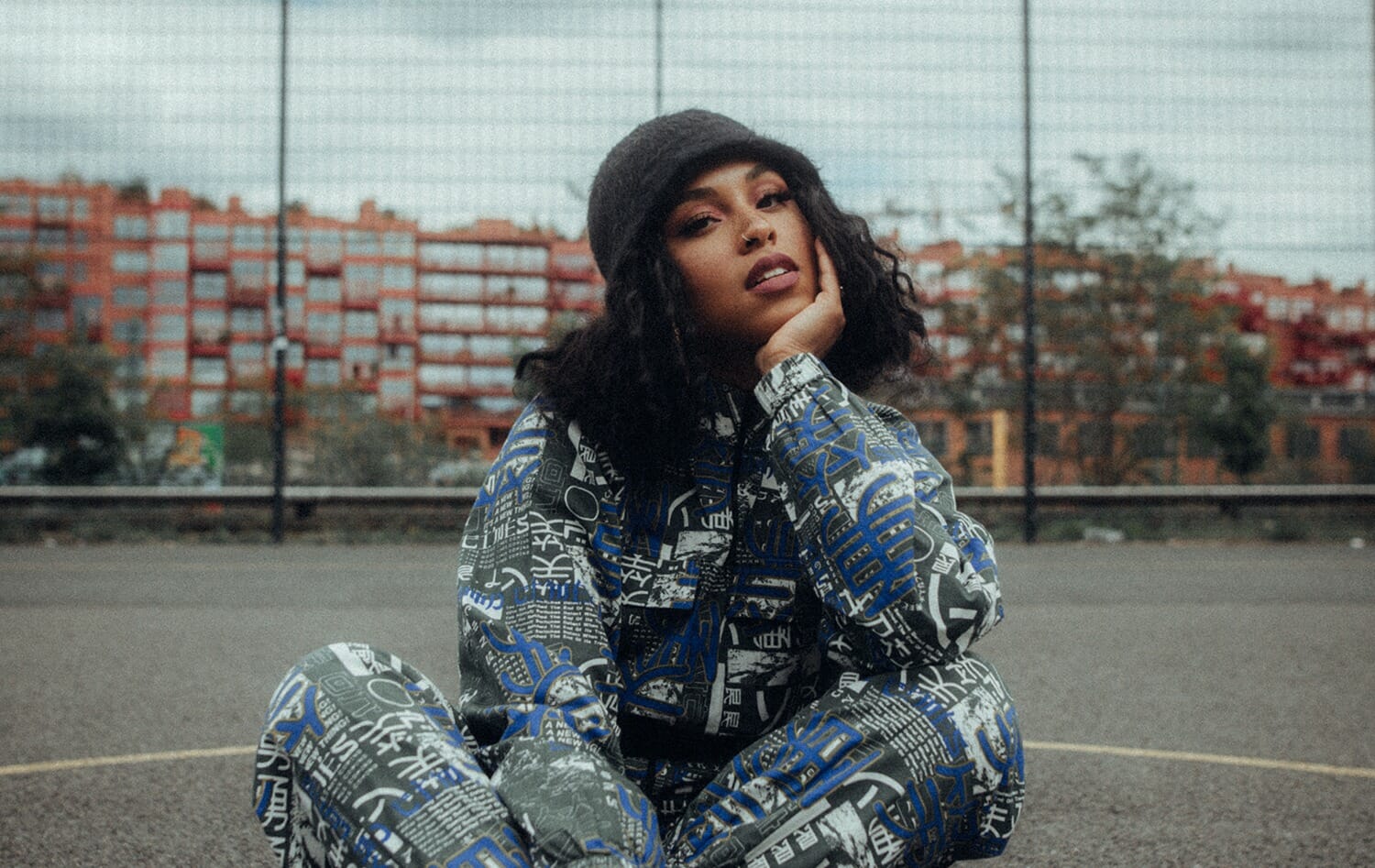 Think back to the year 2006. What was the music landscape at the time? World Cup hits, Shakira's "Hips Don't Lie", Tokio Hotel mania reaches its second year and Silbermond spend six weeks at number 1. While all of this was happening, a small, fresh wind started building somewhere in the streets of Frankfurt, ready to blow onto the scene, although we obviously were not yet ready for the storm that was about to brew.
The storm was called Rola and was about to sign her first record contract. At the age of 16. And as we know today, this storm would not blow out quickly.
And what about the year 2020? What is the music landscape like now? While rap has become a leading part of youth culture and even dares to include singing now and then, German R'n'B is still neglected almost as much as if it were still 2006. Almost. But fortunately, Rola not only still has more breath in her body than the majority of the local music landscape, but she has also learnt the necessary lessons since she once early in the morning knelt down in front of the tv to watch her first video on Viva and record it on VHS. Her plan is the same now as it was then: to turn the German music scene on its head; to ready people's ears and open their minds for real, uncompromising German R'n'B and soul.
And no one delivers it in a more refreshing, modern and real way than Rola. After a more than 13 year-long music career – including countless songs, EPs and albums released, tour support for super stars like Rihanna and Cro, her first solo tour and not to forget her own fashion label – Rola came to a realisation with this year's single "Roli": "Absolutely nobody knows me for real".
2020 is time to end that. Everyone must find out who Rola is. For real. Let's start our introduction with the hard facts. Rola is a gifted singer, even if she herself says that talent is perhaps only in third place, when it comes to making it as a singer. Luckily she was discovered and without exaggeration, is one of the most industrious and humble people you can find in the music industry.
And hard work and patience are the two factors that go before talent on the list for success. Perhaps that is why brands love Rola so much and want to work with her again and again. Simply because she has everything: the skills, the discipline and the inherent, radiant joy of life, which makes everything look so easy, but in reality involves so much damned hard work. This versatility is reflected everywhere in Rola's life.
She is the artist who composes, writes and creates in silence behind closed doors, and at the same time, the influencer who releases carefully forged works of art into the loud, chaotic and shrill world where she knows how to pitch them perfectly. At the same time she is an ambassador for world peace, is committed to black empowerment, is against racism, for self-love and then plays a perfect show on the stage.
Find ROLA on Facebook, Instagram and Youtube .
---
Each month the recordJet Crew and a handful of music editors will award the recordJet artist with the best release. As a reward, each Passenger of the Month will receive basic store promotion for free during the respective month. Apply here.