Who puts everything they've got into their music? At the point where other musicians are pulling the plug on their business studies, VON WELT are letting go of something else: anything that connects them to a normal everyday life involving studies, a job and a home town.
Following on from their very first single "Raus" (2016), the band has toured Europe for three years finishing in Kazakhstan. Tired of having to convince organisers to book them for a festival or having to beg labels to give them a long-awaited deal, VON WELT have turned the tables. Equipped with an innovative idea, the "silent concert", the band didn't really care whether the industry was interested in them. With 30 headphones, VON WELT have made everywhere in the world their stage by simply playing where people were staying.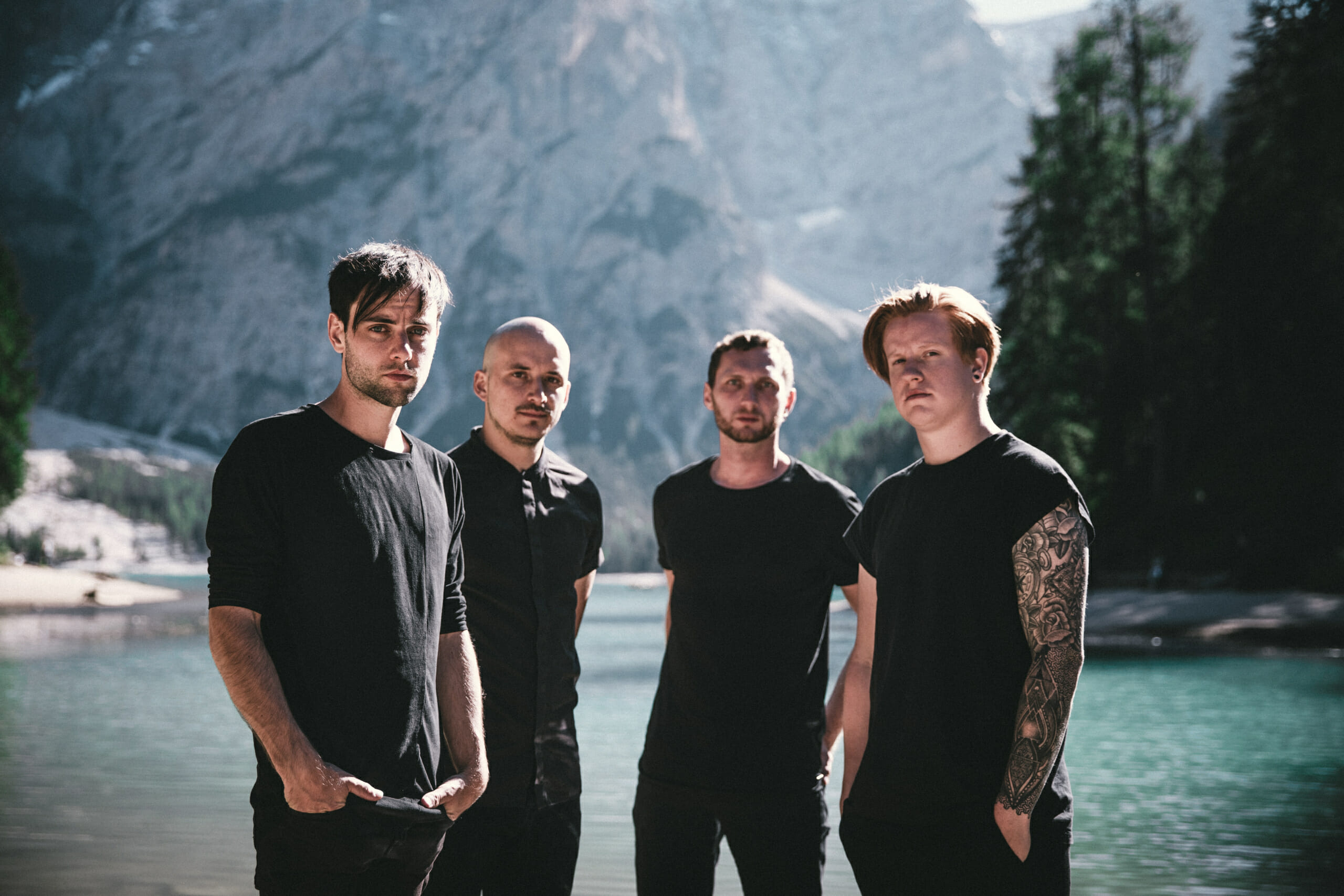 The band released their first EP "Milliardenstadt" under their own label Modern Post and sold 4000 copies along the way. Even in times of rapidly declining CD sales and coronavirus, they are not deterred and remain inventive. Starting in May 2019, VON WELT released a new single from their debut album SCHWARZ every month. They quickly moved the "silent concerts" to the internet and created their own special concert series. Recently, they exceeded one million streams on Spotify and the strictly limited fan box to the album is sold out. The album reached #35 in the official German album charts.
VON WELT have gone back to their roots in the depths of the Black Forest for the album SCHWARZ and from these influences they have created a style which in its gloom and mysticism, is still reminiscent of "Milliardenstadt", but at the same time is direct and catchy. Songs like "Schwarz Schwarz Weiß" and "Vorkriegskinder" lay the foundation stone for a new, thrilling rock sound which we haven't heard from the band before.
The influence of producer Christoph Wieczorek can clearly be heard here; he has significantly influenced this new facet of the band. Catchy melodies carry lyrics that encompass life, love, and, as we have seen from the EP "Milliardenstadt" – criticism of a society that is deteriorating into a digital existence and is on the path to self-destruction. VON WELT aren't pointing the moral finger, though; they are simply singing about the imponderables which their Generation Y has to face.
VON WELT have become more mature; their music has evolved. They can play, that they have proven in the last three years and have got even better. VON WELT is a forward-facing band that is willing to try new things and is always in touch with the zeitgeist. It is through their hard work that they have once again succeeded in being included in Initiative Musik's 45th round of funding.
Find VON WELT on Facebook, Instagram and Youtube.
---
Each month the recordJet Crew and a handful of music editors will award the recordJet artist with the best release. As a reward, each Passenger of the Month will receive basic store promotion for free during the respective month. Apply here.